Research
Our research focuses on how children learn language, why some children (including those with autism) have more difficulty learning than others, and what can be done to help those children who have the most difficulty. Our work is currently supported by an Early Career Research Award from the National Institutes of Health. 
Click here to see what it's like to visit us. We are now recruiting children from 2 to 5 years of age. See our flyer!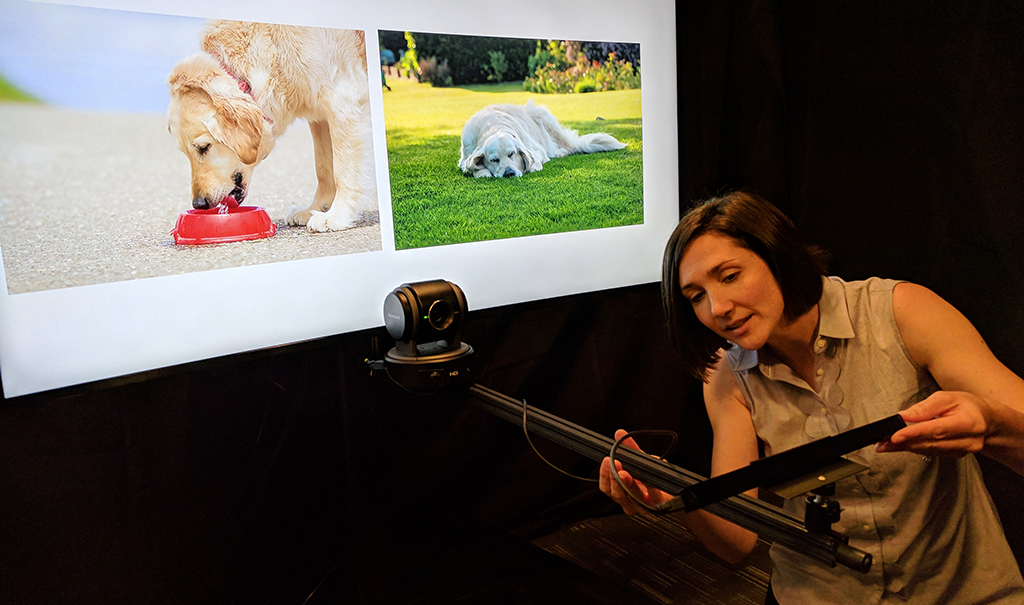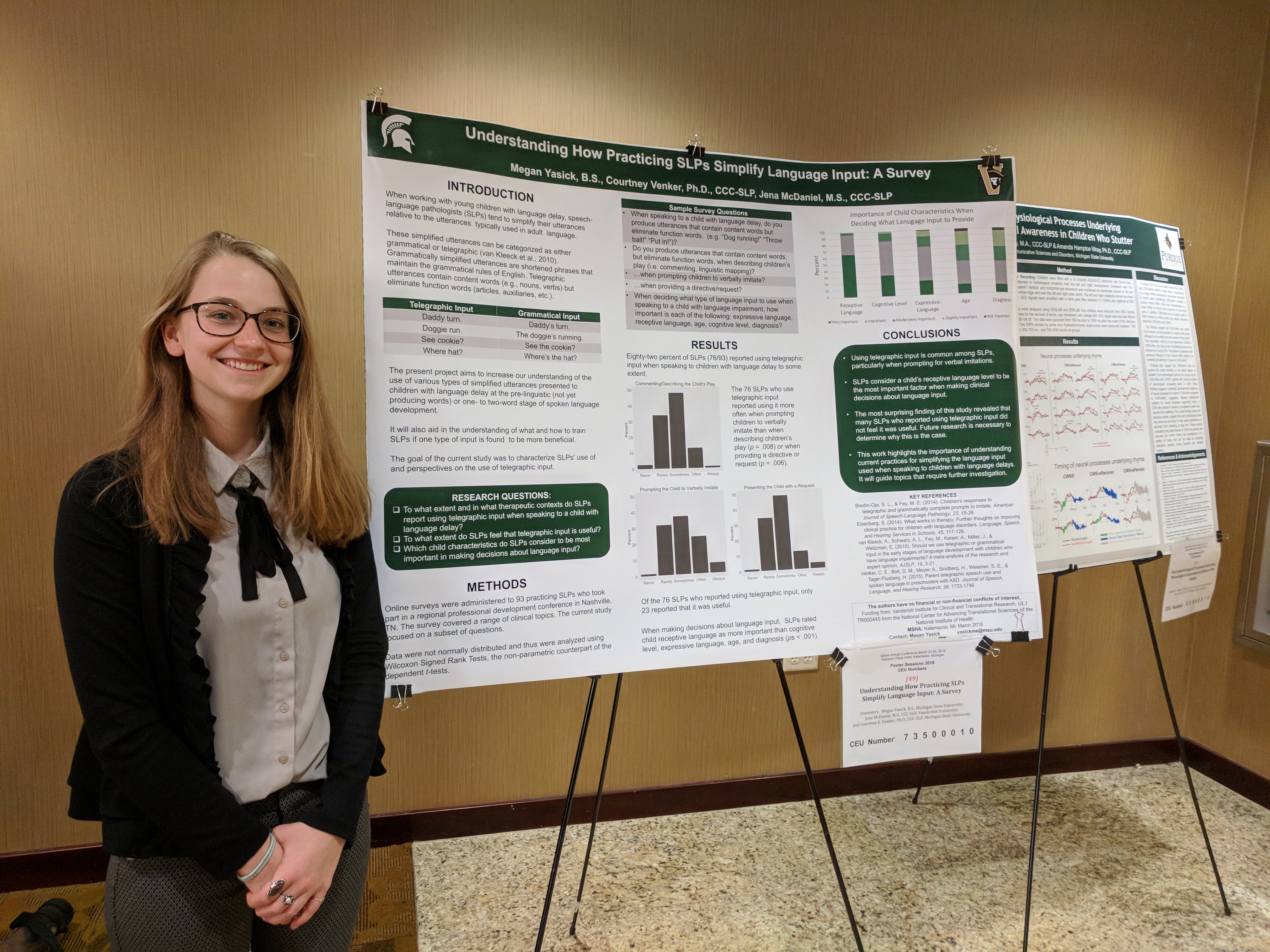 Lingo Lab member, Megan Yasick, presented her research at the Michigan Speech-Language-Hearing Association conference this spring. Her project focused on how speech-language pathologists simplify their language when talking to young children. Congratulations, Megan!